Curtain Wall System
MDZDM100A
Product Detail
Product Tags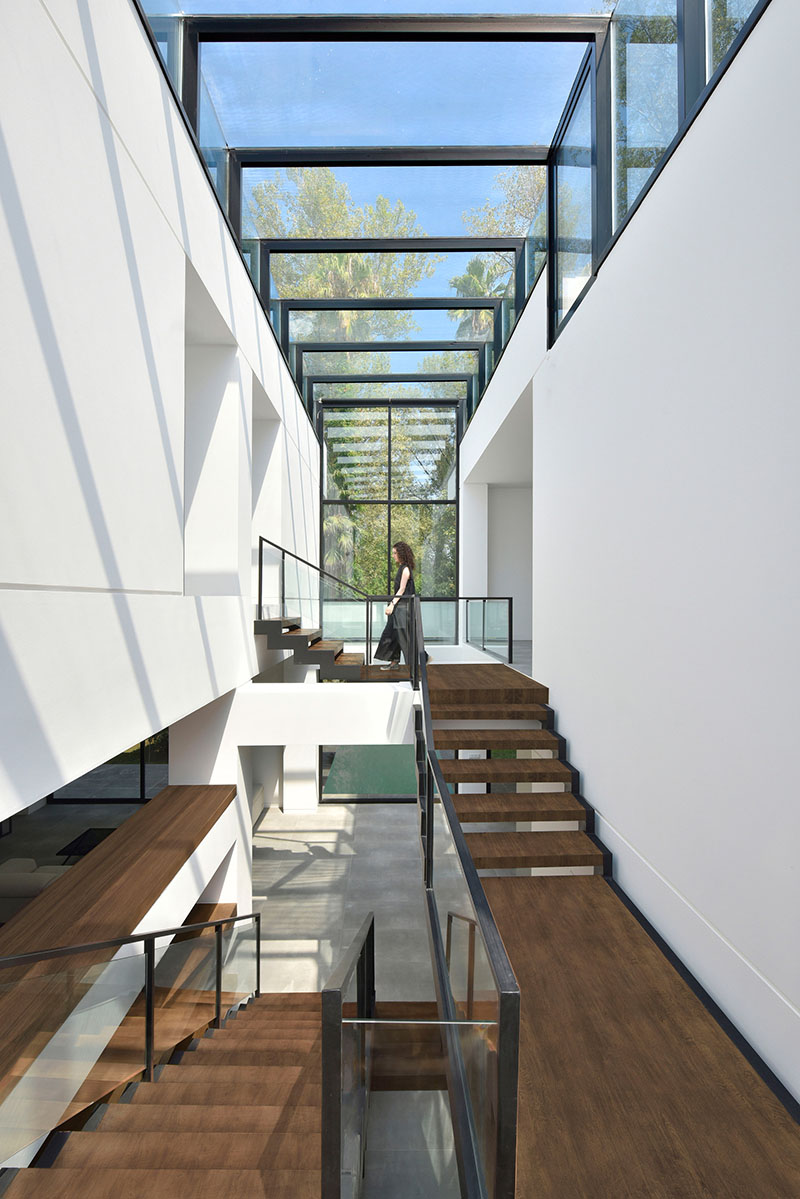 A lot of designers hope to design large window like curtain wall. This is the origin of this window system!
Ultra safety is assured by 2.0mm wall thickness, patented groove with multi-point lock, aligned sashand frame, and 120mm reinforced mullion etc..
Concealed folding fly screen meets both the visual aesthetics and the anti-mosquito function. A good system cares all details!
MEDO residential curtain wall system enriches the product line of doors and windows, providing a more personalized design solution for home life. Innovative system components greatly speed up workshop processing, enabling more efficient processing flow. A wide range of application options are available: most transparent effect, slim visual surface width and strong function. The innovative system integratingthe sash and bearing structure creates the largest transparent effect: fixed panel and openable panellook the same from the exterior, which is unprecedented in the whole construction industry.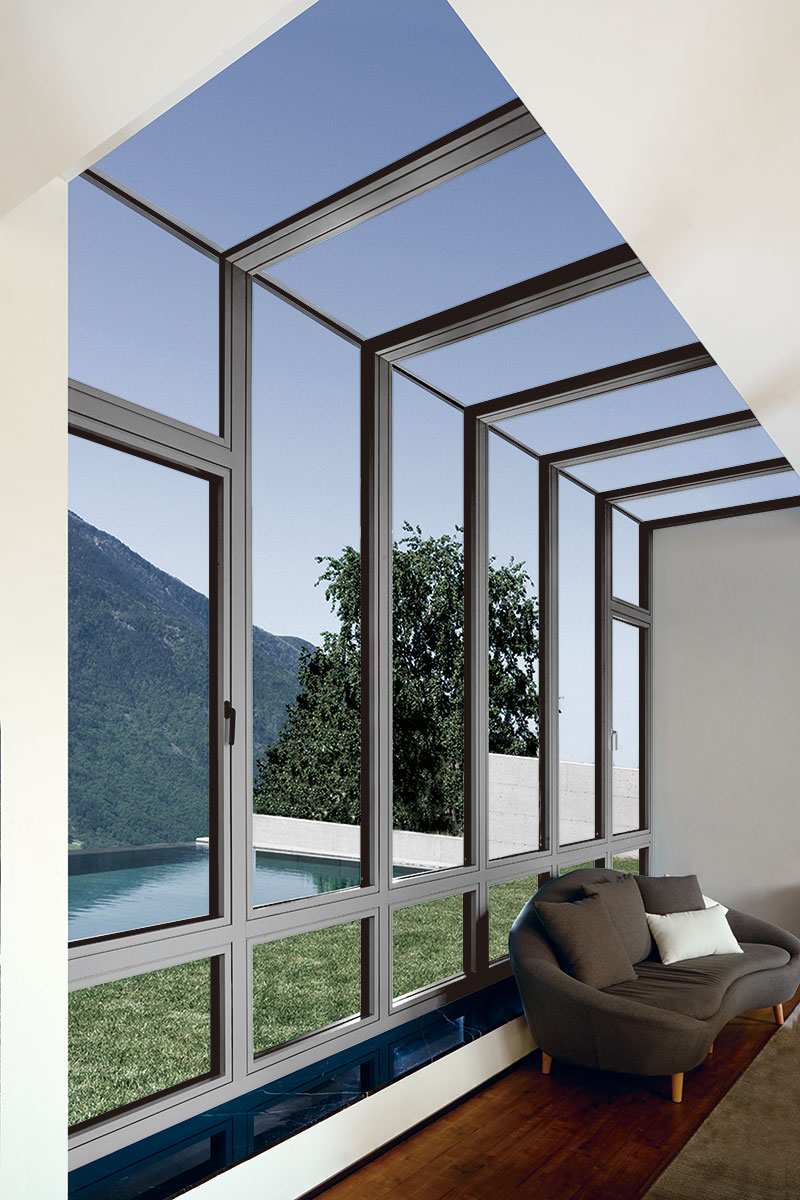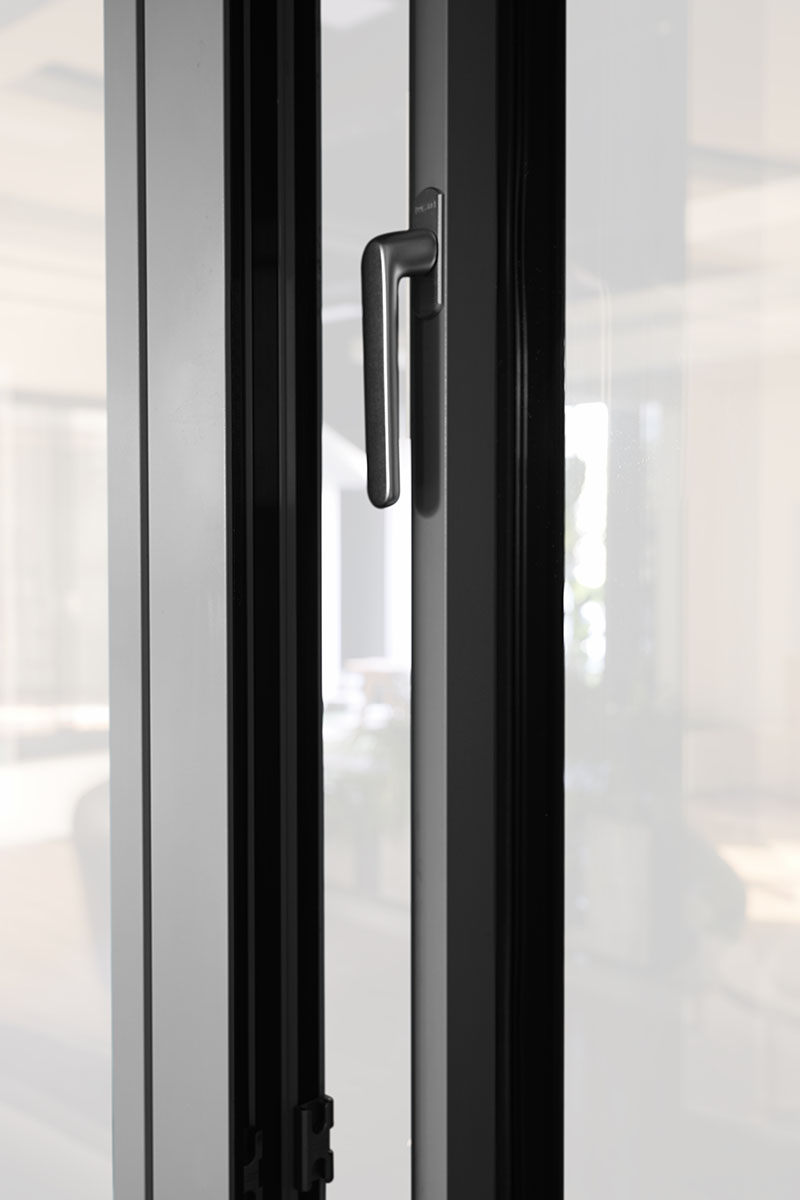 MEDO Residential Curtain Wall Systems provide professional customized solutions to each project and site location.
Curtain walling system is perfect for creating homes with expression of large glass, whole elevations of buildings can benefit it from floor to ceiling glass spanning several floors and even sitting angled directly underneath the roof ridge. 
High-security multi-point locking mechanisms are fitted on opening sashes, with shoot-bolt locking and internally glazed sealed units for added assurance.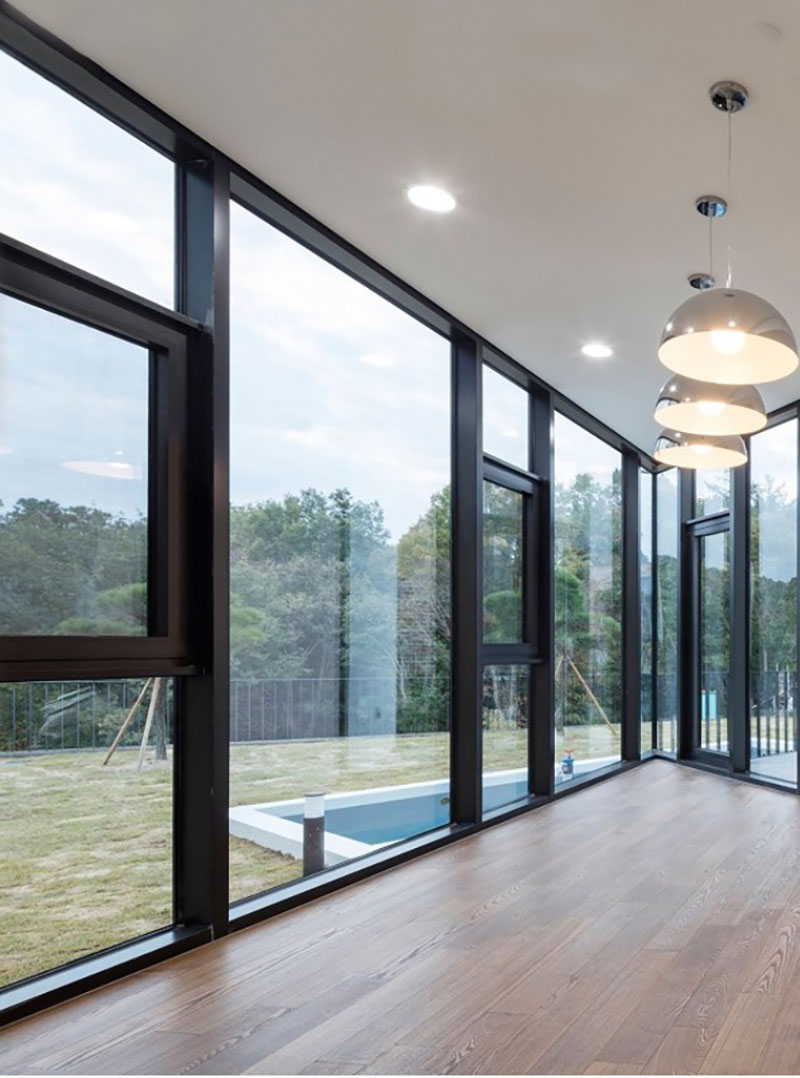 Double-groove structure design


Double-groove structure design with ventilation locking system for both ventilation function and extra safety.
Three glass with two spacers

Three glass with two spacers
Three glass with two spacers for high performance in sound insulation and thermal insulation. Bigger thermal strip for better thermal performance.
Flush frame and sash, high sealing



Extraordinary water tightness
Flush frame and sash with neat and fashionable outlook. EPDM composite gaskets for enhanced air tightness and water tightness.


Pry-resistant lock point and keeper provide extra safety and enhance the wind load resistance performance for better air tightness and water tightness. Baseless handle provides comfortable living experience with minimalist appearance, smooth design lines, and quiet operation. Users can rest assured with window safety even in extremely badclimate with fail safe device.
---
Previous:
Bi Folding System
Next:
Slim Lift & Slide System
---
Write your message here and send it to us
Products categories